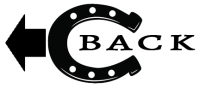 events

Event: Last of the Donkey Pilgrims: A Man's Journey Through Ireland

​

​​
Date & Time: Thursday, March 8th, 2018

       doors open 7:00 PM, presentation begins 7:30 PM
Where: Stonehurst Paine Estate,

     100 Robert Treat Paine Estate Drive, Waltham, MA
or call: (781) 314-3291
Event: "All Things Irish Celebration"

Date & Time: Saturday, March 10th, 4:30-9:30 p.m.

Where: American Legion Post 2, 450 South Barre Road, Barre, MA

     Free Admission.  Hosted by Kevin O'Hara, and featuring Irish step Dancers, and musical groups Yoke Shire and The Kelly Girls.

Event: "First Pint of Guinness...and Other Irish Tales"

Date & Time: Thursday, March 15th, 6:30 p.m.

Where: Williams Bookstore, 81 Spring Street, Williamstown, MA. 

For more info:  (413) 458-8071 
Event: Kevin O'Hara Presents

Date & Time: Friday, April 6th, 2018
Where: Sugar Hill, Dalton, MA
More info: (413) 842-3161
past events
Event: Kevin O'Hara Presents

Date & Time: April 22, 2017 at 3:30 pm
Event: Kevin O'Hara Presents

Date & Time: March 9, 2017 at 6 pm
Event: Meet the Donkeyman

Date & Time: March 6, 2017 at 6 pm
Where:
SNHU
Robert Frost Building
Event: All Things Irish - 

headlining author Kevin O'Hara and musician Larry Kirwin of  Black 47
Date & Time: March 4, 2017 at 4 pm
Where:
VFW Post 2,
 Barre, MA